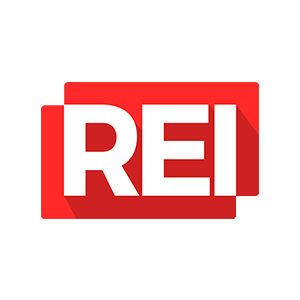 REIvolution Core Platform
Everything you need to start operating your Data Driven Business
This is the core REIvolution system that you get when you first sign up with REIvolution. It contains all the important components needed to run your Real Estate Investing venture.
REIvolution Core is a suite of Podio apps, workflows, automations and graphic dashboards instantly available and deployable, that transforms your business into a Data Driven Enterprise!
It covers all the business critical departments and workflows for any Real Estate Investing business:
Lead Management
Automated Drip Campaigns (Sequences) via Email, Voicemail, Text and Tasks
Marketing Tracking
Appointments Scheduling
Operations
Dispositions
Communication Hub
Contract Generation
The Podio system
REIvolution Core comes with 15 Podio Apps divised into 2 Podio workspaces: Operations and Back Office
The Operations Workspace
Seller Leads
Appointments
Closings
Buyers
Tasks
The Back Office Workspace
Marketing
Communications
Inbox
Contacts
Email Templates
Expenses
Sequences
Contract Templates
Answering Service
Task Templates
Realtime Reporting - The CEO Dashboard
Every REIvolution system comes with an included CEO Dashboard with all the KPI's needed in order to pilot your business based on realtime data.
Here is a breakdown of all the KPI's in the CEO Dashboard
Results

Overall Profit
Net Profit / Month
Net Profit / Year
Transactions / Month
Transactions / Year
Leads Generated
Leads Qualified
Appointments Booked
Offers Made

Forecasts


Projected Profits / Month
Projected Profits / Acquisition Strategy

Profitability

Net Profit / Purchase Type
Net Profit / Sale Type

Performance

Conversion Funnel
Conversion Funnel / Monthly
Appointments Conversion Funnel / Monthly
Average Response Time
Average Days to Purchase a Property
Average Days to Sell a Property
Average Sale Price to List Price

Accountability
Motivation

Acquisition Representative Commissions
Disposition Representative Commissions

Marketing

Leads / Channel Type
Leads / Marketing Campaign
Marketing Spent
Monthly and Yearly Overall Analysis:

Reach
Leads
Contracts
Deals
Net Profit
Spent

Campaign Split

ROI
Net Profit
Total Spent
Projected Profits
Reach
Leads
Contracts
Deals
Cost / Lead
Cost / Contract
Cost / Deal
Leads / Contract
Leads / Deal